Using flash to tame the sun
by Jerome Mungapen on November 9th, 2009
No Comments

I think using a flash with my camera is finally starting to click , after reading Joe McNally's hot shoe diaries, I  had an epiphany. You could even say it started to click.  On a sunny weekend in the Napa wine valley I was sat having lunch at the Bouchon bakery in Yountville. It as super sunny and as usual due to a late start it was around mid day with the sun directly overhead.  Taking photos against the sun was giving some great deep blue skies and lovely contrast, however trying to get a photo of the bakery itself was resulting in washed out skies with lens flare. I initially tried using a Lee drop in graduated neutral density filter, and this helped but was still a bit blah.. Then  remembering a photo from the hot shoe diaries I thought I'd try turning the sun down by stopping down and increasing the shutter speed to a point, where I was just about getting the sky and everything else in silhouette.  Then adding my 580 ex I lit up  the bakery (well as much as I could) in a fairly quick snap that improved the shot considerably. Now being ultra lazy I didn't fit the lens hood and I had my wide angle lens set at 40mm, so I could have switched to the 24-70 which has a much bigger lens hood. This would have got rid of the remaining lens flare. And to get really fancy I could have got the flash off the camera and closer to the building maybe adding a second flash, to even out the lighting but this has given me the idea to do more with flashes. and the shot was never going to be that interesting and I was only playing about whilst eating my macarons anyway.
The original shot without flash and a lee drop in grad ND filter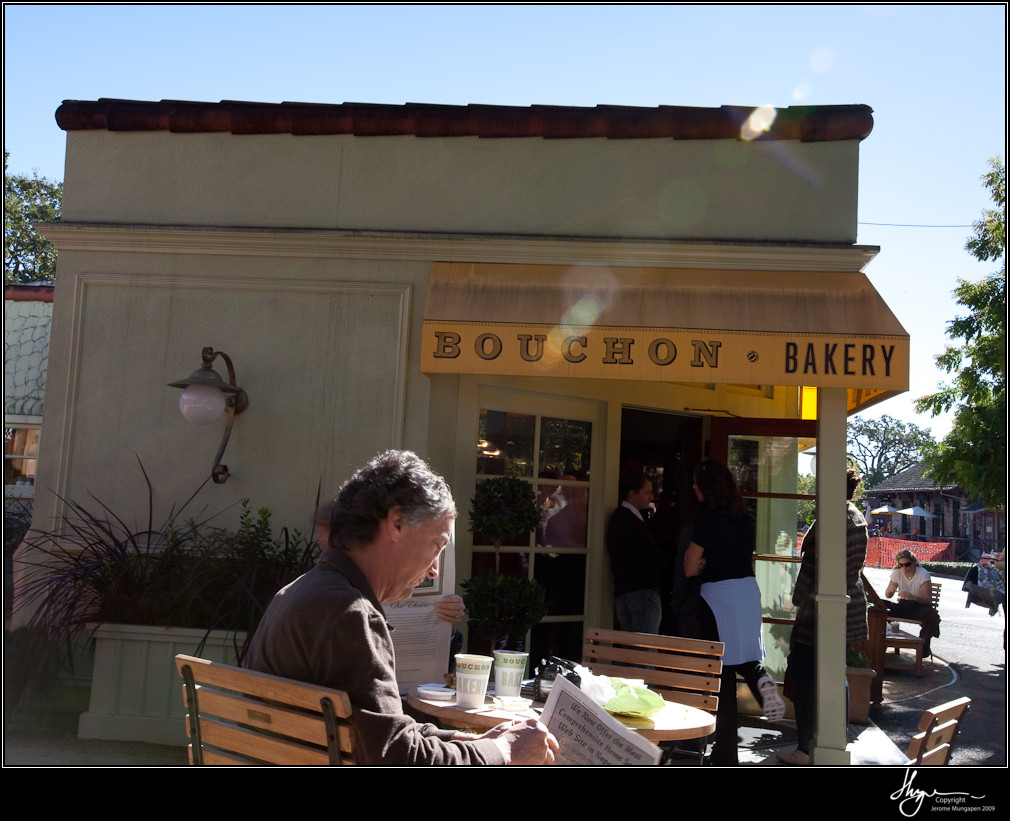 On camera Flash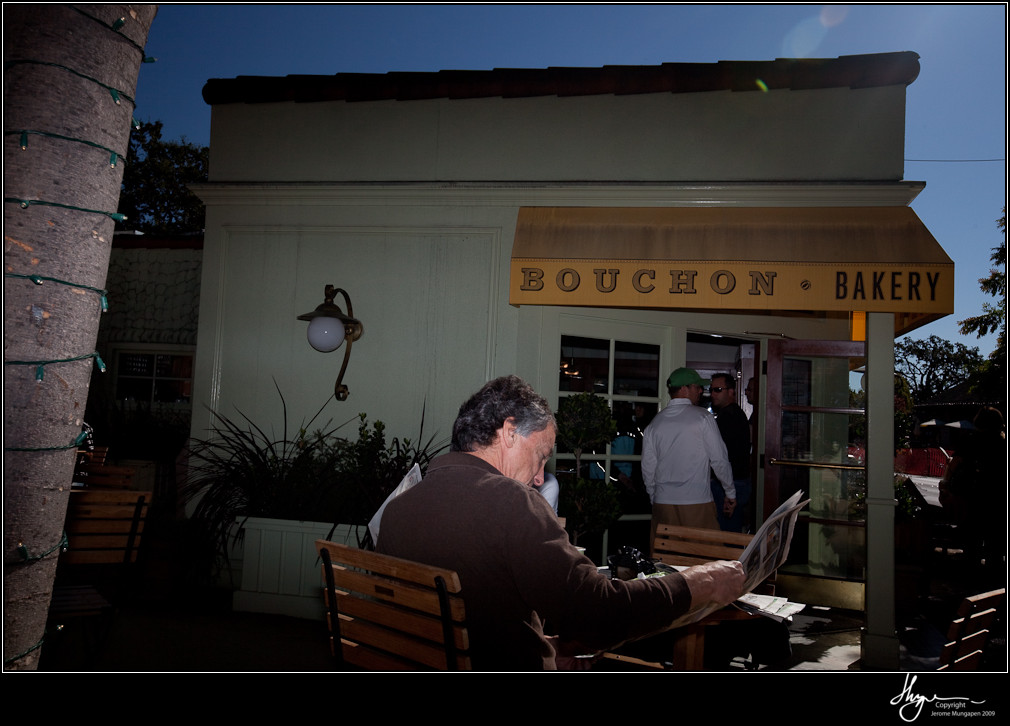 Now that I've realized I can switch off the sun, I've been playing around with this some more and below is a shot I took in broad daylight in the rain of a rose petal. Taken with my 180mm macro lens with off camera flash, again dialing down the aperture to make the background almost black, then using flash to light the situation.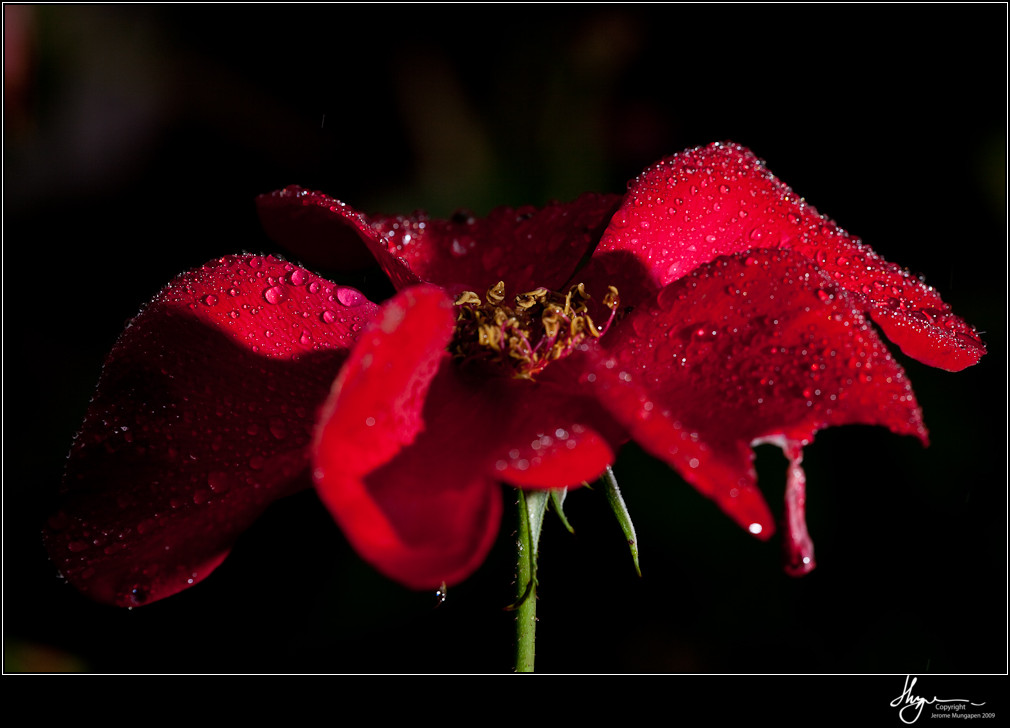 Tags: Flash, instructional, Technique
Categories: Flash, Technique